Parabolic Performance and Rehab and Murray Hill Tennis and Fitness celebrated their partnership, on Wednesday evening, with an open house and "sip and see" launch party. Guests toured Parabolic's new state-of-the-art sports training and physical therapy facility, now complementing the world-class tennis complex that Murray Hill is so well known for.
The event announced a formidable new twosome on the tennis scene.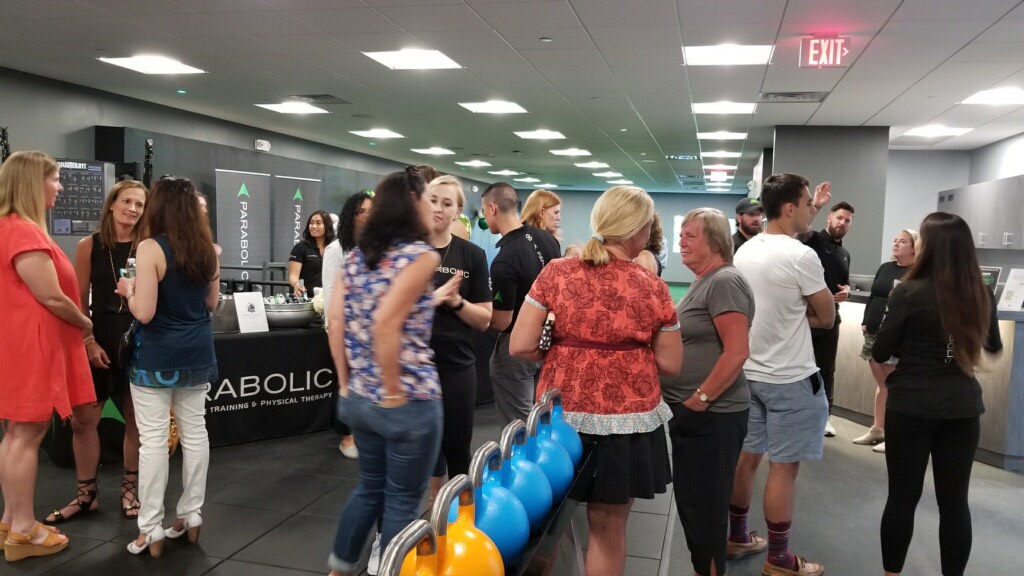 "Our partnership with Parabolic gives Murray Hill Tennis & Fitness the unique opportunity for vertical integration," said Briana King and Sara Reeder, who are co-owners of Murray Hill Tennis & Fitness along with Michael Romeo, Director of Tennis. "Many of our athletes… will benefit from the cutting-edge training and physical therapy techniques that Parabolic uses on an individualized basis."
Parabolic Founder and CEO Steven Frohlich also expressed his excitement about the partnership. "Parabolic's secret sauce is the collaboration between our performance coaches and our physical therapists. Each learn from one another and in turn, make the other better every day. Not only is Murray Hill the ideal space for us, but we have great chemistry with the Murray Hill Tennis & Fitness team."
Parabolic Performance & Rehabilitation offers a unique combination of sports physical therapy and performance training to nurture the strength and wellness of high-level athletes, as well as those recovering from injuries or surgery. And on a beautiful summer evening in June, they offered food, drink, music, and a festive gathering at Murray Hill Tennis!