Steven

Founder & CEO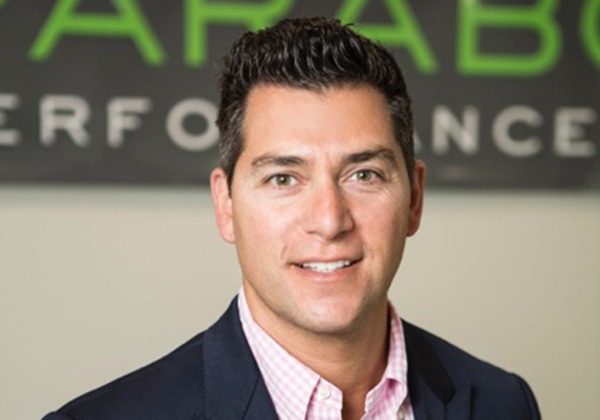 Steven A. Frohlich
Always Deliver More Than Expected
Education:
New York University M.S. / Skidmore College, B.S.
Accomplishments:
8 Fantasy Football Championships, and the birth of his two children.​
Steven is an accomplished health care industry entrepreneur based in New Jersey. He is the founder of three companies.
After successfully building two healthcare companies, Steven launched Parabolic Performance and Rehab in 2010. Steven's interest in physical therapy was fostered both by personal experience as a consumer and by his desire to build a therapy model that incorporated both innovative physical design and unparalleled function. Parabolic Performance and Rehab is headquartered in a soaring 5,000 sq foot space in Montclair, NJ.
After the successful launch of the business, Steven opened a second de novo Parabolic location in Little Falls, NJ, and additional locations throughout New Jersey in Hackensack, Manalapan, Fairfield and New Providence.
Parabolic Performance and Rehab offers the highest caliber of physical therapy and elite performance training in a space that has been meticulously designed to promote growth and healing. It offers a full range of physical therapy treatments as well as therapeutic massage & acupuncture. Parabolic Performance and Rehab was numerously named The Best Physical Therapy Practice in Morris and Essex Counties. Parabolic has been featured in media outlets such as ESPN and CNBC. Parabolic is the trusted source of training and treatment to many NFL players, Olympians and other professional athletes.
Prior to Parabolic, Steven launched his first business, the Birchwood Adult Day Centers in East Orange, New Jersey, in February of 2002. The for-profit Center became a recognized leader in the state's adult daycare industry, offering a comprehensive program of personalized care to some 600 functionally or cognitively impaired adults each year. Steven was a member of the Board of Directors for the New Jersey Adult Medical Day Care Association and often was asked to provide testimony to the Senate & Assembly Budget Committees.
Steven graduated from Skidmore College in 1995 and received a Master's in Health Care Administration from New York University in 2000. While attending NYU he worked as project manager for Beth Abraham Health Services in the Bronx, one of the state's largest long-term care health providers.