Mirabelle

Performance Coach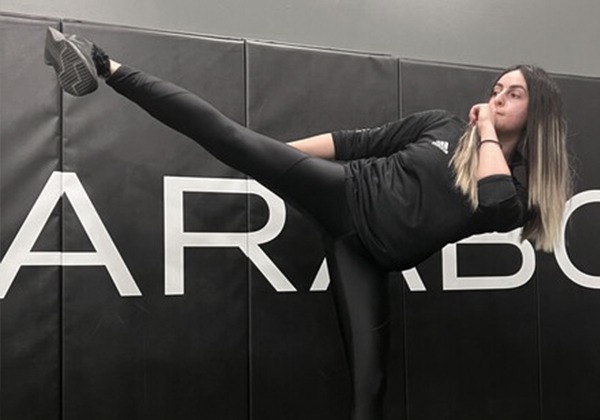 Mirabelle Saad
"Precision beats power and timing beats speed" - Conor McGregor
Education:
Exercise Science - Rutgers University - New Brunswick
Favorite Sport:
Martial Arts
Accomplishments:
Martial Arts Instructor
Mirabelle's love for Martial Arts and passion for movement inspired her to pursue and complete her Exercise Science degree at Rutgers University. After completing her internship at the Center for Human Nutrition & Metabolism, she decided to turn her passion into her career. As a Performance Coach, Mirabelle's mission is to help others discover sustainable and healthy benefits from quality movement, and the positive impact it can have on their training goals. Mirabelle prefers Spiderman over Superman continuing the life-long debate of Marvel vs. DC Comics.