Lauren

Physical Therapist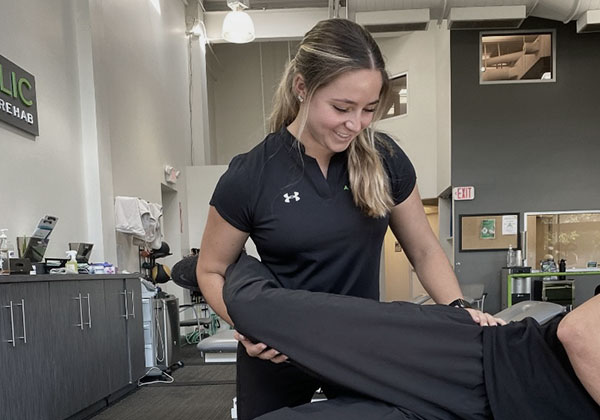 Lauren Cianci
Certifications:
PT
DPT
ATC
CSCS
Education:
Bachelor of Science in Athletic Training—Penn State University
Doctor of Physical Therapy—Columbia University
Accomplishments:
Professional and Personal (sports related) Achievements:
Intern Athletic Trainer- Pittsburgh Steelers, New York Giants, New York Jets
Certified Strength and Conditioning Specialist
Lauren joins the Parabolic Team not only as a Physical Therapist but as an active Athletic Trainer in the northern NJ and NY areas. Lauren completed her undergraduate schooling at Penn State University, earning a BS in Athletic Training, where she was able to intern with the Pittsburgh Steelers, NY Giants and NY Jets . She went on to continue her education at Columbia University graduating with a
Doctorate of Physical Therapy.
Lauren brings a wealth of experience in sports medicine at the collegiate and professional levels, but also a love to help all who are in need, athlete or not. She takes a functional approach to her rehabilitative care, because in her words "movement is medicine, " and she is happy to be able to help others reach their individual goals. Lauren is a NJ native and is happy to be treating full-time in
Parabolic's Montclair office.