Kirsten

Performance Coach and Exercise Specialist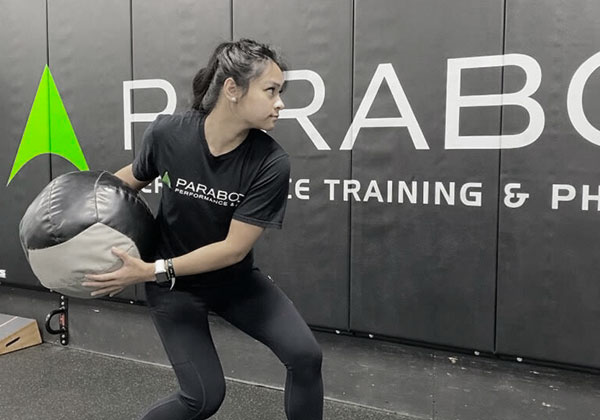 Kirsten Rose Cuasay
"The more you know, the more you know you don't know." — Muhammad Ali
Certifications:
MSSS
CPT
CISSN
Education:
M.S. Sport Science
Hofstra University & B.S. Biology
Stockton University
Favorite Sport:
Powerlifting, Basketball, Dance
Accomplishments:
USA Powerlifting New Jersey State Championship - 2nd place – 57 kg (2021), USA Powerlifting Garden State Winter War - 2nd place – 57kg (2020), Intramural Women's Basketball Champions (2019)
Home Town:
Bergenfield, New Jersey
Kirsten has always had a love for exercise and movement. She played basketball on the Intramural Women's Basketball Team and All-Star Team. Kirsten also danced for six years on a competitive Hip-Hop Team in high school and college. She has been powerlifting for three years and enjoys the adrenaline rush of hitting new PRs after weeks of preparation. Kirsten hopes to continue growing in this profession by facilitating lifestyle changes to all the athletes she works with. Her philosophy is to educate, motivate, and inspire athletes inside and outside of the gym. Also, pineapple belongs on pizza.