Jaclyn

Clinic Director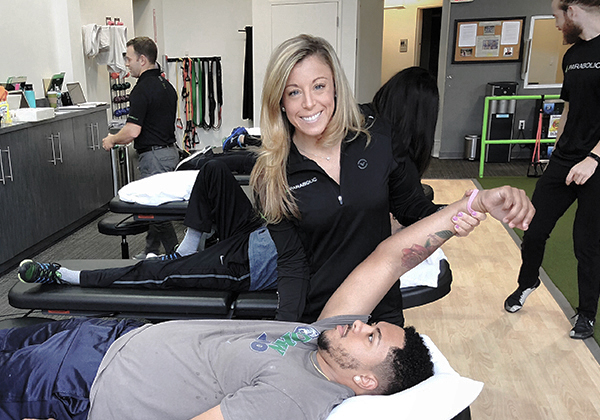 Dr. Jaclyn Morino
"Fear may motivate, but only love inspires"
Certifications:
PT
DPT
SFMA
CF-L1
PCES
Education:
University of Pittsburgh DPT, Penn State University B.S. in Kinesiology
Favorite Sport:
CrossFit, Triathlon, Football
Jackie attended Penn State University where she received her bachelor's degree in Kinesiology and completed her Doctor of Physical Therapy degree at the University of Pittsburgh. While at Pitt, Jackie was awarded the Jessie Wright Memorial Award for her academic achievements and performance as a student clinician. Throughout her career as a Physical Therapist, Jackie has been afforded the opportunity to work with many High School and collegiate level athletes. Her passion in physical therapy lies in sports rehabilitation and injury prevention, stemming from her own series of ACL injuries. In particular, Jackie has interest working with high school athletes, CrossFit athletes, and triathlete competitors. In her spare time, you will find Jackie "practicing what she preaches" as her lifestyle is nothing short of active. Jackie has personal experience in the bodybuilding field, as well as within the CrossFit and Triathlete communities. Regularly she attends CrossFit at a local affiliate while also training for Ironman 70.3 races. Jackie also has experience within Women's Health and enjoys working with the peri and postpartum population to promote a positive, pain-free, and active pregnancy, as well as return to activity post delivery. When she is not riding her bike around town you can find Jackie rooting for Penn State Football and the NY Giants!