Joseph

Clinic Development Coordinator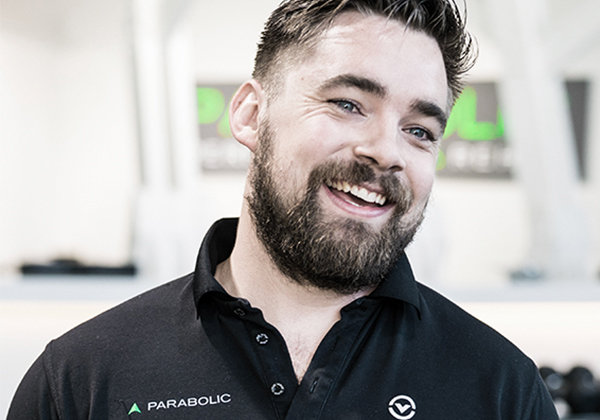 Dr. Joseph Myhren
"The greatest way to live with honor in this world is to be who you pretend to be." - Socrates
Certifications:
PT
DPT
SCS
CSCS
Education:
Bachelor's of Science -Springfield College 2011
Doctorate of Physical Therapy – Springfield College 2013
Sports Residency Completion– Former Proaxis Therapy -Greenville, SC (Current ATI)
Accomplishments:
USA Track and Field- Level 1, Certified Strength and Conditioning Specialist, Springfield College Football – Team Captain, Norman Keith Football Leadership Award – Springfield College Football, Solem-Dunn-Osur Brotherhood Award – Springfield College Football
Home Town:
New Hampton, NY
Dr. Joseph Myhren received his Bachelor of Science degree from Springfield College where he also took his talents to the football field for 4 years. Dr. Myhren was a standout running back for the Pride and so strongly respected by his teammates that he was named team captain his senior year. Following his undergraduate studies, Dr. Myhren continued on to graduate from Springfield College with his Doctorate of Physical Therapy degree. Most recently, Dr. Myhren completed an APTA accredited Sports Residency Program with Proaxis Therapy in Greenville, South Carolina. This provided countless opportunities for Dr. Myhren to be exposed to some of the best mentors in the country regarding sports rehabilitation in an integrated medical model. Dr. Myhren was also fortunate enough to spend a large portion of his residency providing on-site treatment for many local high schools, as well as, the North Greenville University Crusaders. Proaxis provided him the opportunity to work directly with many reputable names in the sports world including the Carolina Panthers Strength & Conditioning staff and the sports orthopedic surgeons and physicians for Steadman Hawkins Clinic of the Carolinas. Along with his passion for sports rehabilitation, Joseph has obtained advanced certifications as a Strength and Conditioning Specialist, as well as, a USA Track & Field-Level 1 Instructor.​