Christopher

Performance Coach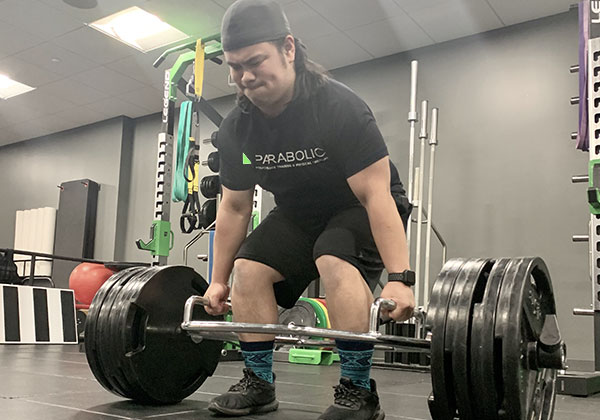 Christopher Marica
"Family is More than Bloodline."
– Mandalorian Proverb
Certifications:
CPT
Obtaining CSCS
Martial Arts Instructor
Doctor of Physical Therapy Student
Education:
Bachelor of Arts in Biology
Favorite Sport:
Martial Arts and MMA
Accomplishments:
4th Degree Black Belt (2012)
Kean University Dean's List (2012-2017)
UTA Board Breaking State Champion of NJ (2008-2012)
U.S. Capitol Classics China Open Champion (2019)
ISKA U.S. Open Martial Arts World Champion (2015-2018)
Chris is a committed team player that is currently pursuing a Doctor of Physical Therapy degree. He has a passion for Martial Arts with a background of 19+ years of training. He has competed and won in multiple championships, such as the ISKA Martial Arts US Open World Championships, with a mindset that keeps him striving for more. Chris initially joined Parabolic as a volunteer in the Physical Therapy department to learn more about the body and its movement. Through time and experience, he is now a coach who incorporates the best knowledge in his programming while exceeding your expectations. Chris is willing to help you reach your goals while having fun at the same time. In his spare time, Chris is a DJ for a New Jersey based company which tends to weddings, special events, and nightlife. He enjoys playing video games, riding his motorcycle, and watching sports on TV especially when his favorite sport's team are losing, such as the NY Knicks and NY Jets.