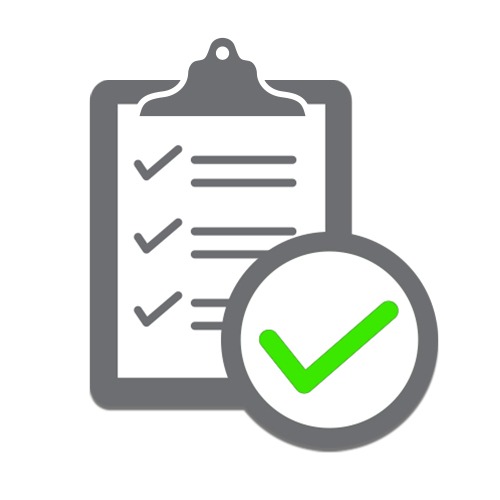 Parabolic has always been here to support the needs of our patients during the COVID-19 crisis. Now more than ever, the well-being and safety of our patients and staff is our top priority. As we begin to move forward under our new normal, Parabolic will once again be open for in-person Physical Therapy appointments starting May 11, 2020. TelePT appointments will still be available if you would like to continue your treatment from home.
We continue to closely monitor all available information relating to the Coronavirus and are adhering to all local, state, and CDC recommendations pertaining to opening our clinics. In this ever-evolving environment, we will be doing everything possible in an effort to maintain our commitment to the health of this community.
We plan to re-open for PERFORMANCE TRAINING on Monday, June 22
BEFORE YOUR PHYSICAL THERAPY SESSION
What can you do to prepare for a PT appointment?

SYMPTOM ALERT
If your temperature is greater than 100.4, or you feel ill with a cough or shortness of breath, please stay home

COME DRESSED FOR PT
No lockers will be available
Please come dressed for appointment and leave any personal belongings in your car

COME DRESSED FOR PT
A mask or face covering is required for patients
DURING YOUR PHYSICAL THERAPY SESSION

Precautions to provide a safe clinical environment:

DIGITAL DOCUMENTATION & CHECK-IN
Any paperwork required will be handled via email prior to appointment
Check-in tablets have been removed

STAFF PPE
Therapists will use PPE during treatment and staff will wear masks while in facility

SOCIAL DISTANCING
We will observe 6 feet of distancing for all clients including:
Treatment tables positioned for six-foot spacing
No waiting area – only patients in facility
After checking in, patients will wait in vehicle/outside until appointment time

QUICK AND EASY STANITIZING
Sanitizers available throughout facility

SCHEDULE SPACING
Patient appointments will be spaced to achieve maximum safety and prevent any crowding
PERFORMANCE TRAINING CLASS FORMAT
All group classes will have a 4 person maximum and require self-check-in through the Club Ready App to participate. Please come prepared with a water bottle and hand towel as they will not be provided at this time. Additional personal items should be kept in your car as use of the locker rooms and cubbies are currently prohibited. This protocol will be mandatory for all Group Class Members, Youth Performance, Elite Performance, and Performance 18+. We will be scheduling our larger FAST Academy classes outdoors to hold more athletes. We will re-visit this protocol as more information and regulations surrounding COVID-19 becomes available.
CLEANING & HEALTH GUIDELINES
We have increased our routine cleaning on all equipment and high traffic touch point areas such as handles, doorknobs, counters, and light switches. We encourage regular hand washing and have made hand sanitizer and disinfectant wipes available throughout the facility. We have also implemented a Temperature Station and will be taking all Parabolic Staff and Client temperatures upon arrival. In addition, we also require all Parabolic Staff and clientele to wear a PPE mask while in the facility. Locker rooms, cubbies, and water fountains will not be available at this time. Please come prepared with water, a towel, and leave additional personal items in your car. If you are feeling sick, or have a fever of 100.4 or higher, please contact your coach to re-schedule your in-person session. If you are feeling up to it, let's break a sweat from home with TeleTraining! We will be waiving cancellation fees due to illness at this time.
Ongoing Facility cleaning :

MANDATORY CLEANING & DISINFECTING
Frequent and sustained cleaning/disinfecting of all areas, equipment and high-traffic touchpoints will be employed

BETWEEN PATIENTS
Our rehab equipment is disinfected between patients after every use

READY ACCESS
Hand washing sinks available throughout facility
PERFORMANCE TRAINING CLASS STRUCTURE & MEMBERSHIPS
While we have been closed, we have made some changes to our training model with your goals and safety as our top priority. With the uncertainty surrounding COVID-19, we will be adjusting some of our class offerings to adapt with our surrounding changes. As previously mentioned, we will transition all classes to a 4-person customized, small group training. This will help us reduce the number of people in the facility, while increasing your training expectations. Effective immediately, all memberships have been converted to session credits for your use according to your billing cycle.
We are discontinuing monthly memberships and will continue to use this small group model which will require session credits going forward. Beginning Monday, June 8, we will be reaching out to each client individually to review their accounts and pro-rated session credits to be used upon our reopening. We look forward to the opportunity to introduce and over-deliver our new training model and hope to see you soon!
SAFETY MONITORING AS WE MOVE FORWARD
As the CDC continues to update the COVID 19 guidelines, we will adjust accordingly to protect the health of our staff and patients. To book an in-person appointment please call us at
973-744-2770.
We look forward to seeing you.