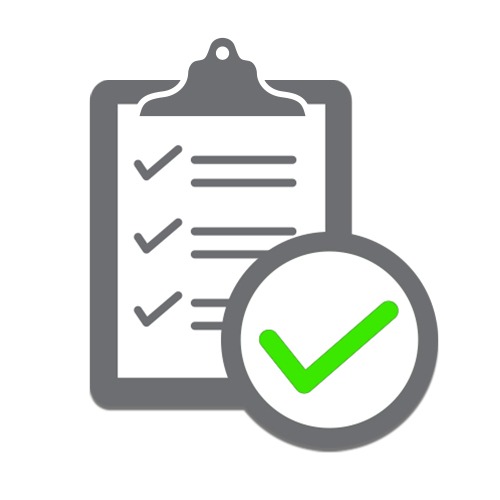 Parabolic has always been here to support the needs of our patients during the COVID-19 crisis. Now more than ever, the well-being and safety of our patients and staff is our top priority. As we begin to move forward under our new normal, Parabolic will once again be open for in-person Physical Therapy appointments starting May 11, 2020. TelePT appointments will still be available if you would like to continue your treatment from home.
We continue to closely monitor all available information relating to the Coronavirus and are adhering to all local, state, and CDC recommendations pertaining to opening our clinics. In this ever-evolving environment, we will be doing everything possible in an effort to maintain our commitment to the health of this community.
BEFORE YOUR PHYSICAL THERAPY SESSION
What can you do to prepare for a PT appointment?

SYMPTOM ALERT
If your temperature is greater than 100.4, or you feel ill with a cough or shortness of breath, please stay home

COME DRESSED FOR PT
No lockers will be available
Please come dressed for appointment and leave any personal belongings in your car

COME DRESSED FOR PT
A mask or face covering is required for patients
DURING YOUR PHYSICAL THERAPY SESSION

Precautions to provide a safe clinical environment:

DIGITAL DOCUMENTATION & CHECK-IN
Any paperwork required will be handled via email prior to appointment
Check-in tablets have been removed

STAFF PPE
Therapists will use PPE during treatment and staff will wear masks while in facility

SOCIAL DISTANCING
We will observe 6 feet of distancing for all clients including:
Treatment tables positioned for six-foot spacing
No waiting area – only patients in facility
After checking in, patients will wait in vehicle/outside until appointment time

QUICK AND EASY STANITIZING
Sanitizers available throughout facility

SCHEDULE SPACING
Patient appointments will be spaced to achieve maximum safety and prevent any crowding
DURING THROUGHOUT THE DAY

Facility cleaning THROUGHOUT THE DAY:

MANDATORY CLEANING & DISINFECTING
Frequent and sustained cleaning/disinfecting of all areas, equipment and high-traffic touchpoints will be employed

BETWEEN PATIENTS
Our rehab equipment is disinfected between patients after every use

READY ACCESS
Hand washing sinks available throughout facility
SAFETY MONITORING AS WE MOVE FORWARD
As the CDC continues to update the COVID 19 guidelines, we will adjust accordingly to protect the health of our staff and patients. To book an in-person appointment please call us at
973-744-2770.
We look forward to seeing you.