Joseph

Physical Therapist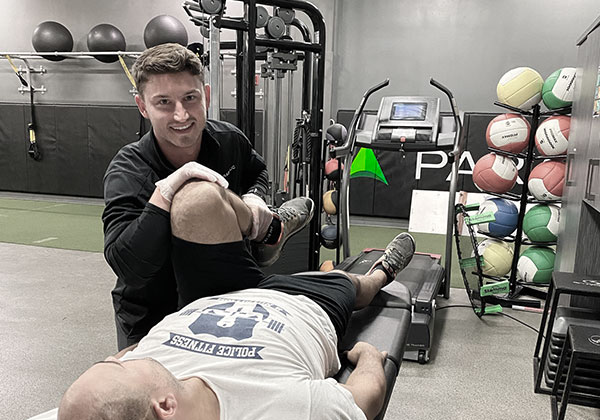 Dr. Joseph Ruszkowski
"Success is stumbling from failure to failure with no loss of enthusiasm." – Winston Churchill
Education:
Graduated three years undergraduate with a BA at Widener University
Graduated three years of graduate school for my Doctorate of Physical Therapy in 2020
Favorite Sport:
Football, Basketball, Golf
Accomplishments:
Three year Academic All-American at Widener University
Three year board member for The Pro Bono Network
Home Town:
Staten Island, NY
Joe graduated with a Bachelor of Arts from Widener University in 2018, where he spent 3 years playing Division III football. He then graduated with his Doctorate of Physical Therapy from Widener University in 2020, where he spent significant time treating pro bono for those who were under or uninsured. His passion is in restoring full movement capability and dynamic function in athletes and active population to allow people to return to doing what they love.