Gina

Performance Coach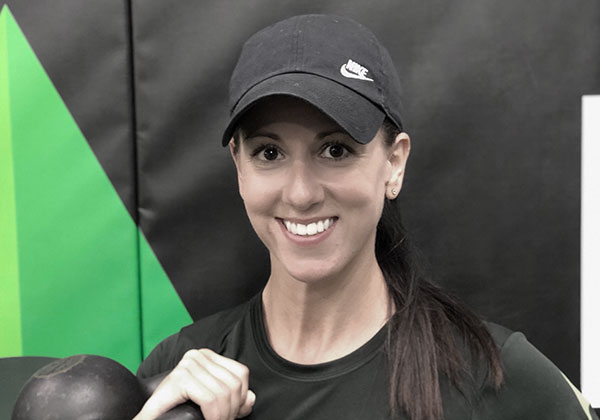 Gina Bielicka
"Either you run the day or the day runs you."
Certifications:
ACE Certified Personal Trainer
Education:
Pratt Institute. B.A
County College of Morris, A.A.S
Favorite Sport:
Volleyball, Baseball, and Cornhole
Accomplishments:
4th Place NPC Bikini Competitor Varsity Volleyball Captain Spartan Race Finisher 2017, 2018 Backyard Cornhole Champ

Home Town:
Bloomfield, NJ
Growing up, Gina always enjoyed playing sports and staying active, even when she had to jump into a game of rough street hockey with her older siblings to be the 'goalie'. Gina played volleyball year round all throughout High School and college from club teams to school teams. Gina's favorite subject in school was always anatomy and biology. After high school, Gina moved on to attend the Community College of Morris to receive an Associate's Degree and soon after to Pratt Institute in Brooklyn, NY to receive a Bachelor's Degree in Visual Communications with a concentration in Graphic Design and Advertising (weird for a girl who loved science so much!).

Since then, Gina has recovered her love for science and the human body and decided to return to school to pursue a career in the science field. Gina plans on applying for a Graduate program within the next year or so. During her free time, Gina enjoys hiking, eating ice cream, listening to country music, and watching Shark Tank.