Victoria

Physical Therapist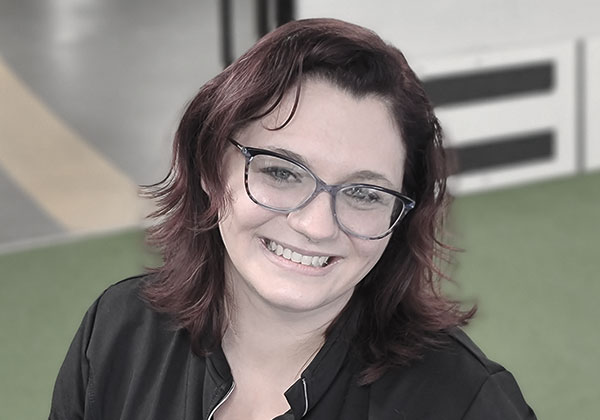 Dr. Victoria Zatorski
"The best view comes after the hardest climb."
Education:
Doctor of Physical Therapy
Drexel University; B.S.
Exercise Science – Towson University
Favorite Sport:
Rock Climbing
Accomplishments:
Towson University Honors College

Home Town:
Cedar Grove, NJ
Tori remembers first being interested in pursuing physical therapy when she was a competitive rock climber, and her coaches were studying to become physical therapists and athletic trainers. Tori's interest in healthcare continued to grow while continuing to work as a rock-climbing instructor for children throughout high school and undergrad.
She began her journey to become a physical therapist by studying Exercise Science at Towson University. During her time there, she remained active in the outdoor community and even hiked the Incan Trail to Machu Picchu while studying aboard in Peru. Upon graduating, she took a job as an aide at Parabolic to further advance her knowledge before starting graduate school. She enjoyed the one-on-one time she got to spend with patients at the clinic.
Tori completed the Doctorate program in Physical Therapy at Drexel University. During this time, she further advanced her knowledge in manual therapy and clinical reasoning on top of completing her outlined coursework, and was able to pursue her special interests by taking clinical affiliations in orthopedics, sports, and pediatrics. Since graduating, Tori continues to have a passion for rock climbing and anything outdoors and dedicates her time to further pursuing knowledge to better help the climbing community heal from their injuries. She also continues to further her knowledge in pediatrics and treats pediatric patients with orthopedics issues, gait dysfunction, and gross motor delay.