Performance Group Training
The Parabolic approach to performance training comprises one goal: enabling each client to reach their peak performance level while reducing the risk of injury. Our certified Performance Coaches have experience training athletes in a wide variety of sports, and understand the necessary attributes to excel in each. During each client's first session, one of our coaches will perform an initial movement assessment of their capabilities and identify areas of movement deficiencies in order to improve their movement variability and achieve their specific goals. The information gathered through the assessment is then compiled with the clients' training history, injury history, and specific goals. A customized program is created addressing all pertinent performance parameters such as mobility, strength, power, speed, and overall movement quality.
If an incoming client has undergone injuries in the past, our coaches can work closely with our in-house physical therapists to ensure that each training session is enhancing performance while addressing any issues that may be contributing to any injuries or limitations.
Our Performance Coaches don't just coach and instruct during sessions, they take the time to educate each and every client. The training and education at Parabolic gives each client a foundation of fitness knowledge to last a lifetime.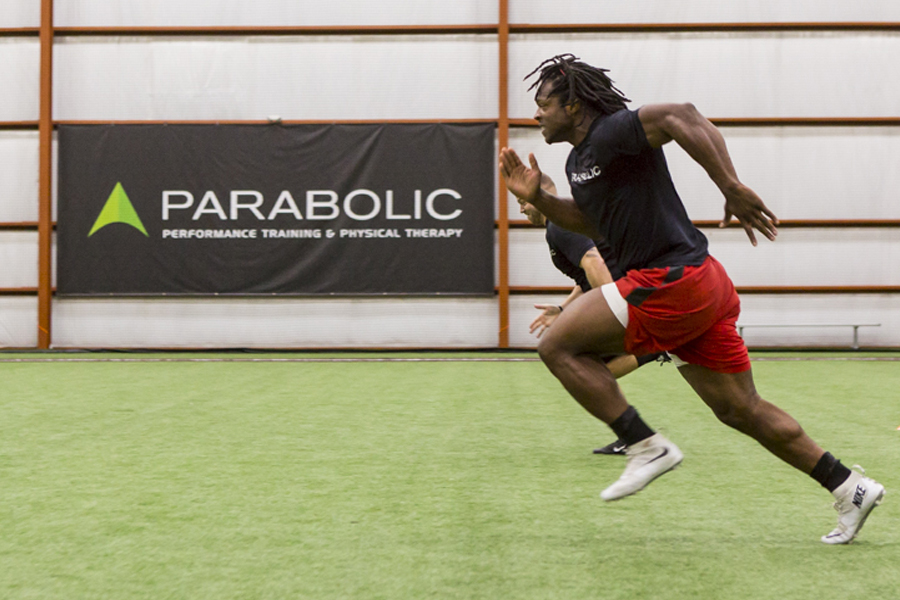 This is our fully customizable program for the individuals' needs and our coaches' full attention. In this one-on-one experience, our coaches will design and facilitate a plan that will get that individual to the goal results they want. Of course, we expect a level of work ethic from the client, but our coaches will help to provide the accountability to help drive the results. There is no better way to have a full customizable training experience than joining us in our Personal Training Program.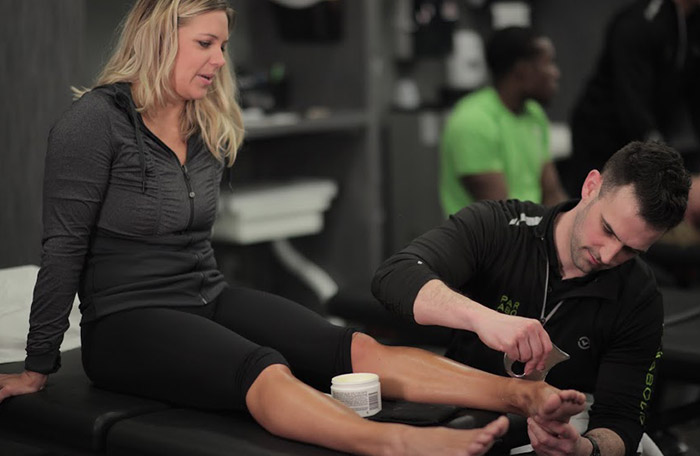 Our Semi-Private Training option consists of a minimum of two people and a maximum of four people. This program option is like our Private Training, but with a small group that is specifically focused on attaining the same goal requirements.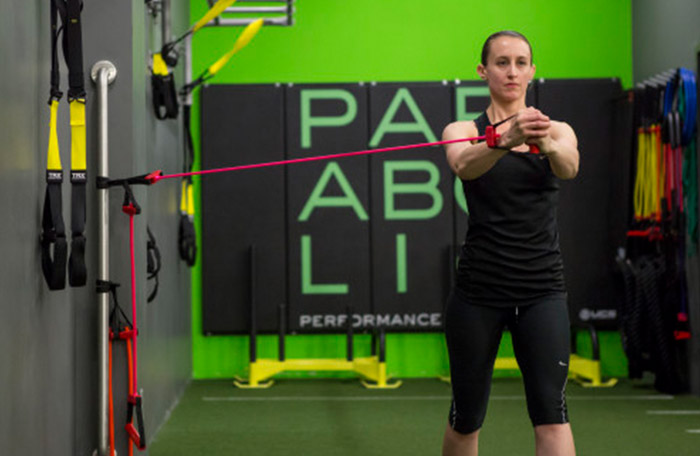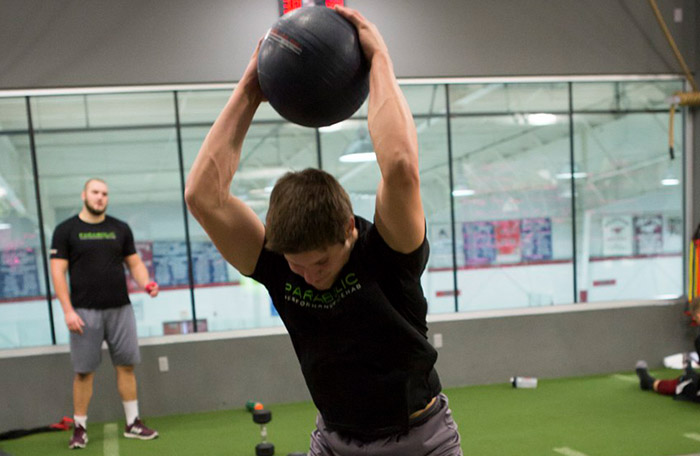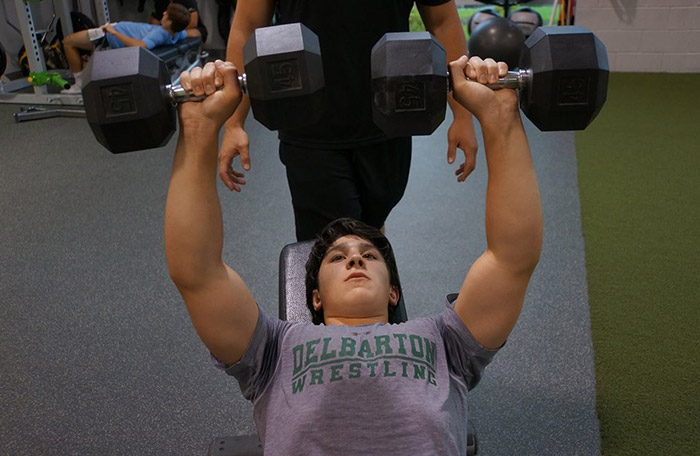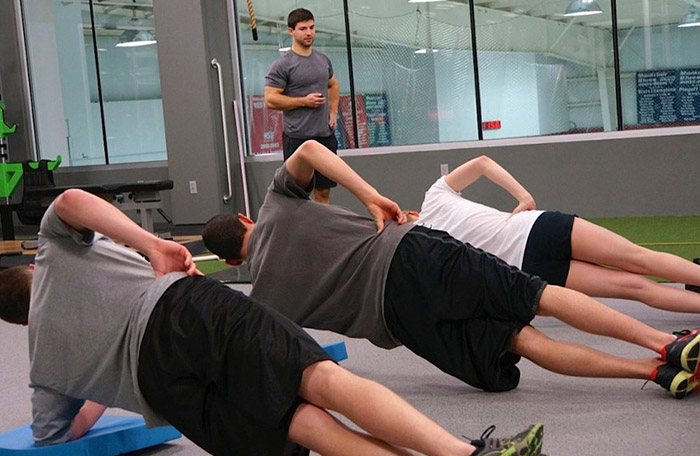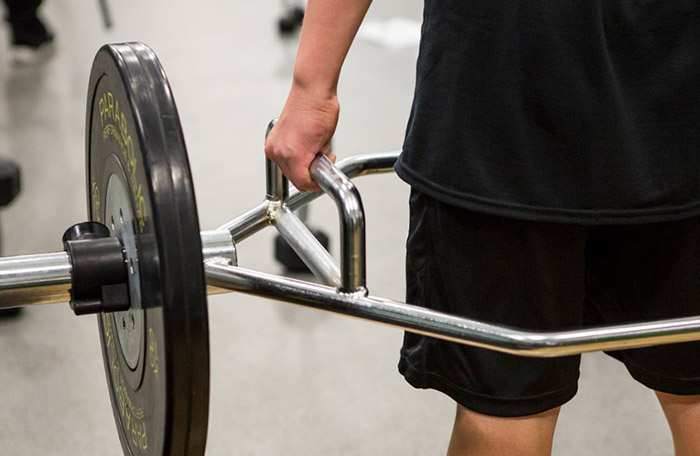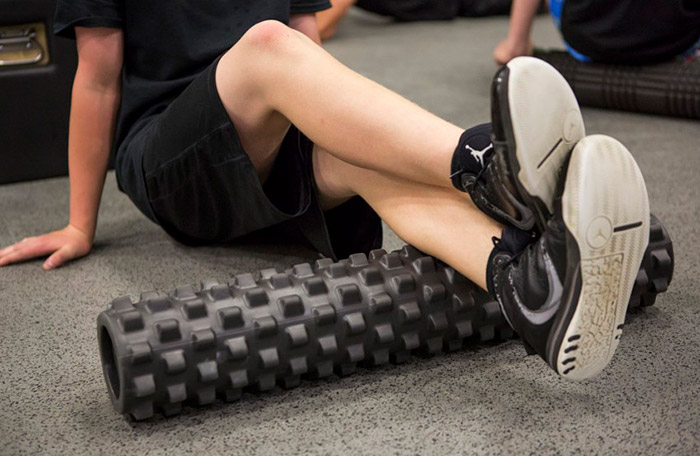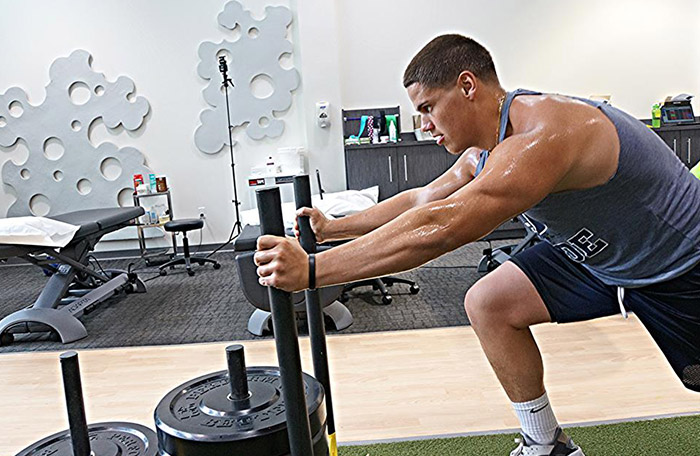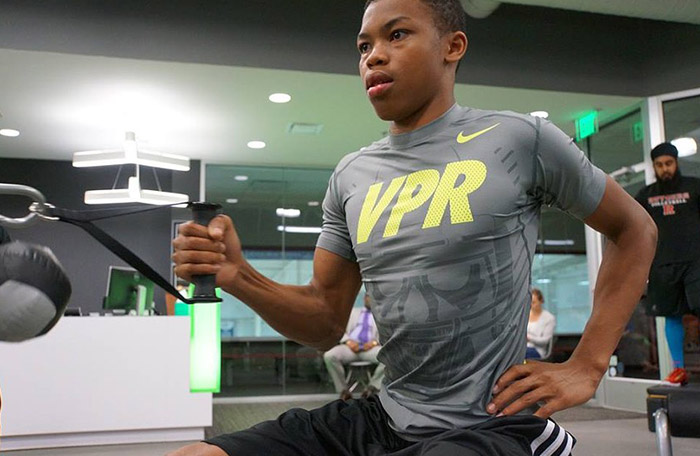 This is an in-depth approach to what all individuals need to support his or her goals in lifestyle, athletics, and everyday routine. Our performance program stresses aspects of training that will help with injury prevention, athletic performance, building strength, fat loss, and general physical preparedness. Performance training will improve agility, speed, coordination, and self-confidence. We strive to make our Performance Model programming at the top of the industry while educating our athletes by instilling our coaching methodology. We have the ability to scale and adjust all members of our groups to what facilitates them best in their training and lives.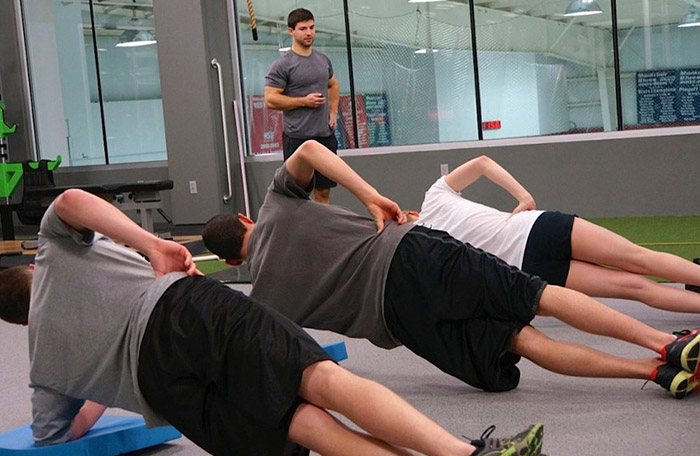 This is our theme-based group training model for every fitness level. Our program and schedule are built to align with peoples' individual goals within a community environment. The focus of the group will depend on the focused goal—localized strength, cardio, fat loss, core work, and total body workouts. The variety of classes will support the athlete to focus on their personal goal. We will ensure that our Parabolic clientele get the best out of themselves in a focused, but fun group setting.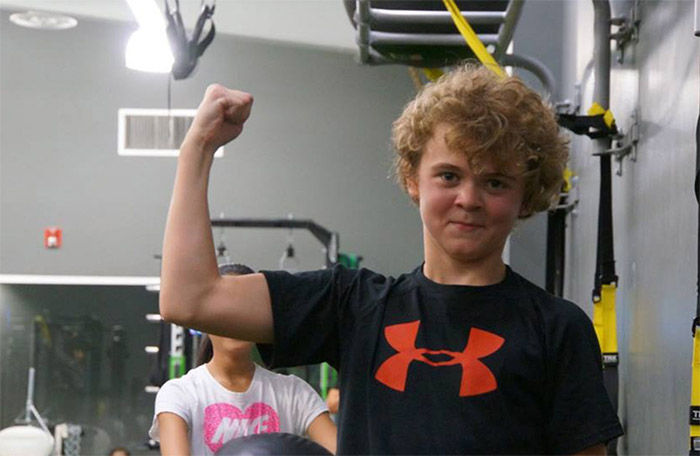 Next Steps
This is designed for children ages 5-8. This high energy will have kids running, jumping, throwing, catching and moving in multi-directions. The time is designed to help develop and improve the overall gross motor skills along with hand eye coordination and overall body awareness in children. We encourage all our young athletes to have fun in a positive training environment. We are looking to have an impact towards a healthy vision of fitness.
Next Reps
This is a modified version of our Performance Training Model. We say it's modified, due to the age of our participants (9-11), but our focus is just as clear. We are here to improve overall body awareness, movement preparation, relative body strength, balance and coordination, and self-confidence—all with a flare of fun. Our youth program is a great way to entrench health and fitness into the youth of today and teach them how to enjoy it.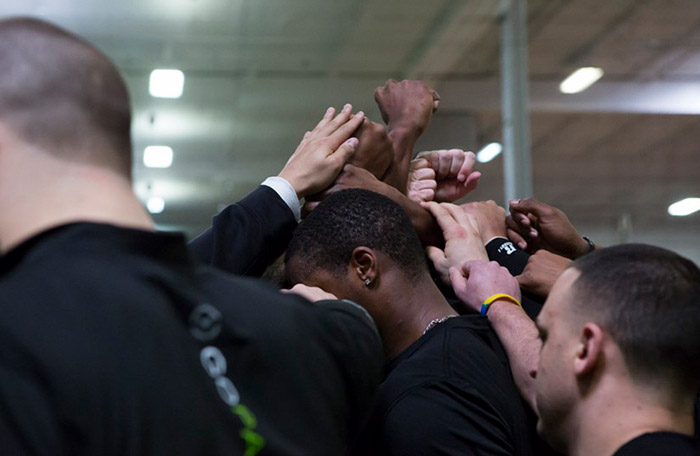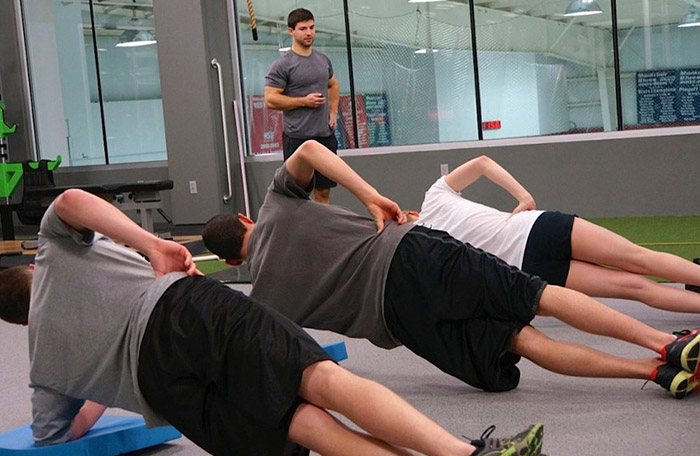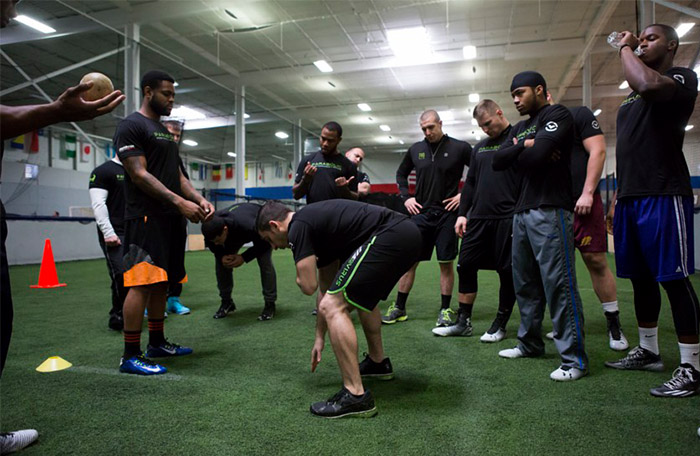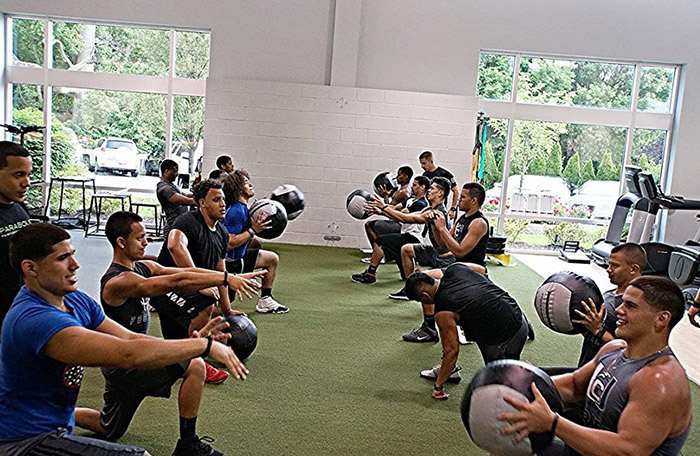 Team Training
Your team can experience the dynamic and game changing support systems delivered by our Performance Coaches either at one of our Parabolic facilities or at your team's location. Team training sessions can be programmed to include:
Speed, Agility & Training – Organized approach to structuring strength training programs, exercise selection, set and rep prescription, and conditioning
Physical Therapy – Injury consultation & sports rehab
ACL & Injury Prevention – Functional movement screening & return to play protocols
Nutrition – Nutritional coaching & seminars
Contact us for pricing.